You Need To
Score High

On
The PSAT 8/9: We Will Help You
Here's What's In The Course
If we could include more things to help you we would, but this is everything you need
Try Smart Edition Academies PSAT 8/9 course for 3 days. If you don't feel like it's the best PSAT 8/9 online course, we'll give you back your money no questions asked.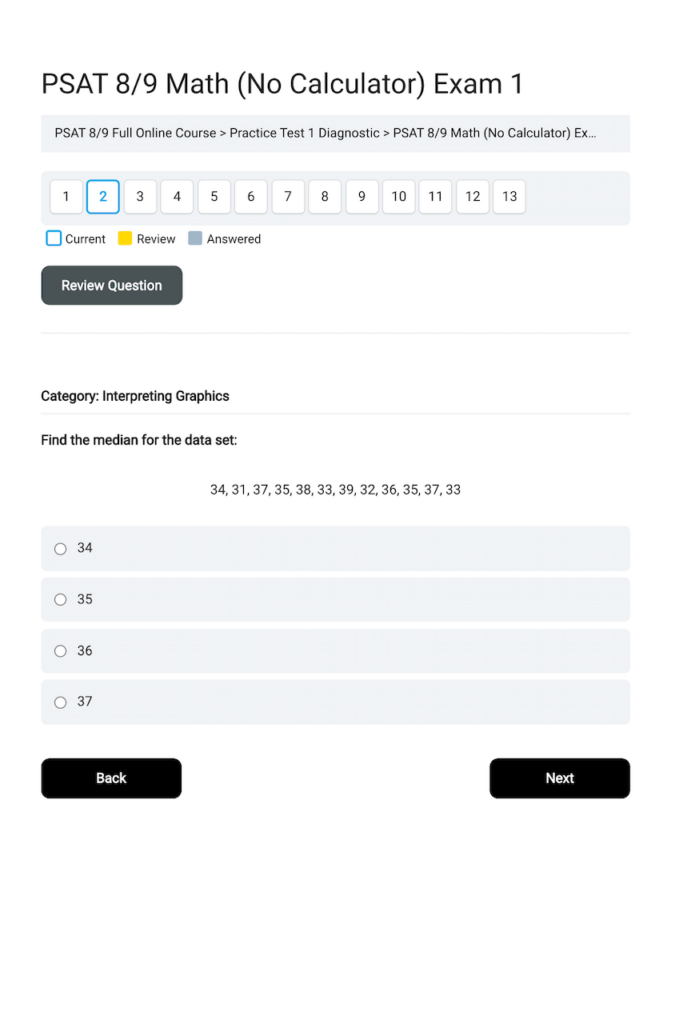 Know What To Expect On The Exam With 4 Practice Tests
Significantly Improve The Odds Of A High Score With Detailed Answer Explanations
Practice questions are only as good as the explanations that help teach why the answer is correct and why the other choices are incorrect.  Smart Edition offers very detailed explanations for each and every question.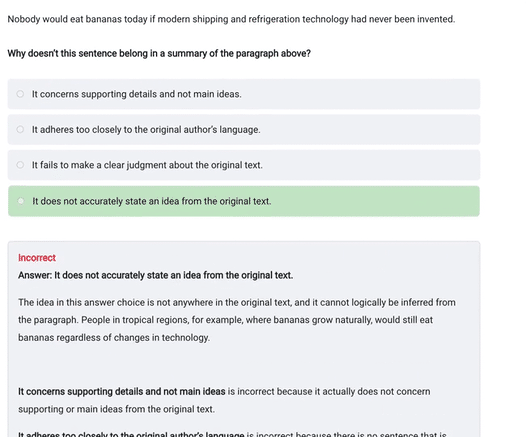 Know Where To Focus Studying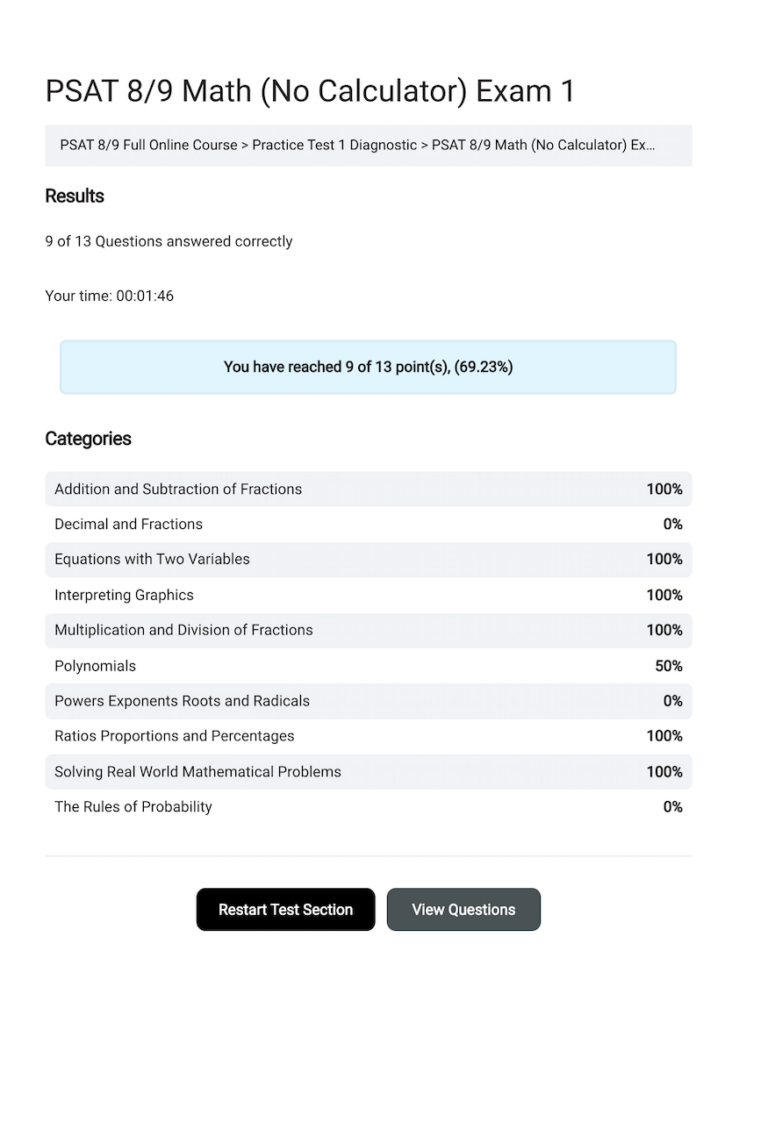 87 Video Lessons
49 hours of video
Learn from 87 video lessons and 49 hours of video covering every topic on the test. Follow along as our instructors break down each subject in easy to understand and visually engaging ways to help you retain the material. 
Sneak a peek inside the PSAT 8/9 course