Free HiSET® Practice Test
A free HiSET practice test can help you get started so you can optimize your study time.
The HiSET® test covers a lot of material and you'll need to make sure you're adequately prepared for each section. 
Smart Edition Academy has several options if you need more help.
Start with a free practice test or prepare with an online course.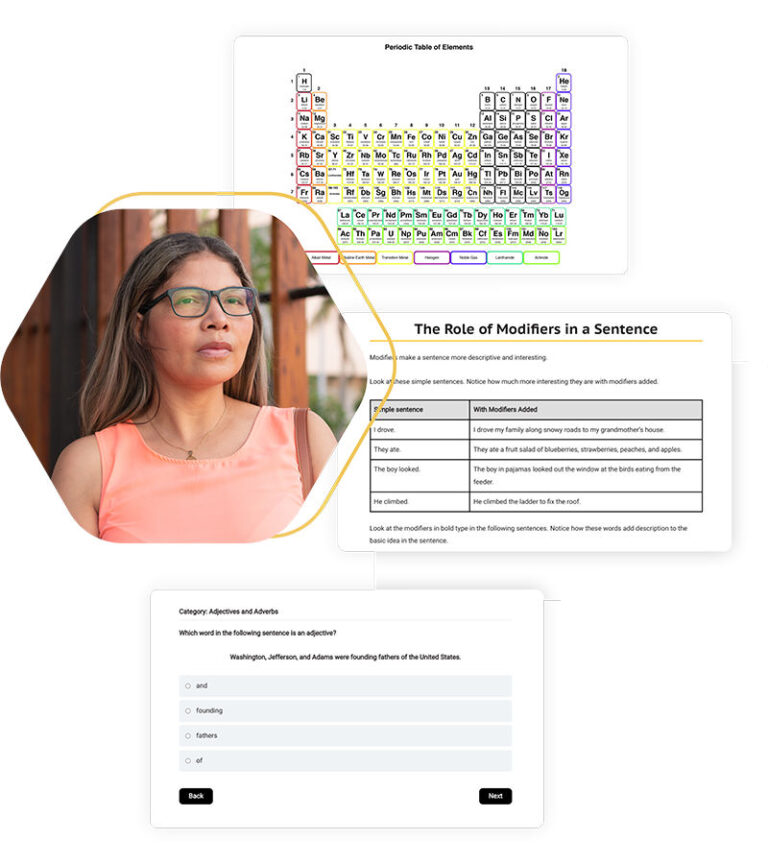 Free HiSET® Practice Test For Better Studying
The best place to start when beginning to prepare for the test is with a HiSET practice test.
The HiSET test is a great opportunity to earn your high school equivalency degree to open up unlimited opportunities for yourself.
You'll want to find good study resources to help you along the way but it all starts with a good HiSET practice test that will allow you to practice the types of questions you will encounter on the real test as well as provide you a timed testing environment just like the real test.
HiSET Reading Practice Test
When you sit down to take your first HiSET reading practice test you are given 50 multiple choice questions that must be answered in 65 minutes.
You'll be given various reading materials and will have to demonstrate your ability to understand, comprehend and analyze that material by answering each practice test question.
The HiSET reading section can be especially challenging because many students find it difficult to answer all of the questions within the 65 minute time limit.
When you have to read a passage and then read the questions, then go back to the passage to pull out the necessary information it often slows you down. For this reason it is important to practice your timing as you take your HiSET reading practice test.
You might find on your first attempt that you end up with some questions unanswered because you ran out of time and this is one mistake you can't afford to make. Taking the time to practice with a timed test is the best way to ensure this doesn't happen to you.
You can read more about the HiSET reading section on the official HiSET website.
HiSET Writing Practice Test
The HiSET writing section includes two subtests. The first is a multiple choice section, and the second is an extended response or essay question.
For the HiSET writing section, students must complete a five-paragraph argumentative essay. The HiSET writing section will test a student's ability to complete sentences, select proper words, punctuation, capitalization, subject-verb agreement, and standards of English.
Many HiSET test takers focus on science and math and don't anticipate the writing section to be complicated. However, with the rules of English, there are a lot of nuances to remember. Test takers should take a HiSET writing practice test as a guide when getting started studying for the HiSET to use as a guide to see what areas they need to focus on.
The best way to prepare for the HiSET math section is to practice as many questions as you can, the key is to simply practice, practice, practice.
One of the main benefits of a HiSET practice test is that it will provide you with a score report that will help you identify your strengths and weaknesses by the individual topics within the math section.
Once you better understand exactly what topics are your weakest you can then plan to focus your study sessions and active practice on those math topics. You can use a variety of resources like HiSET study guides, online courses, video lessons or apps to help you strengthen those specific skills.
After you have studied your weak topics you can go back and take another different HiSET math practice test and you should start to see your scores improve. From there you can repeat this process until you feel confident in your practice test scores to take the real test.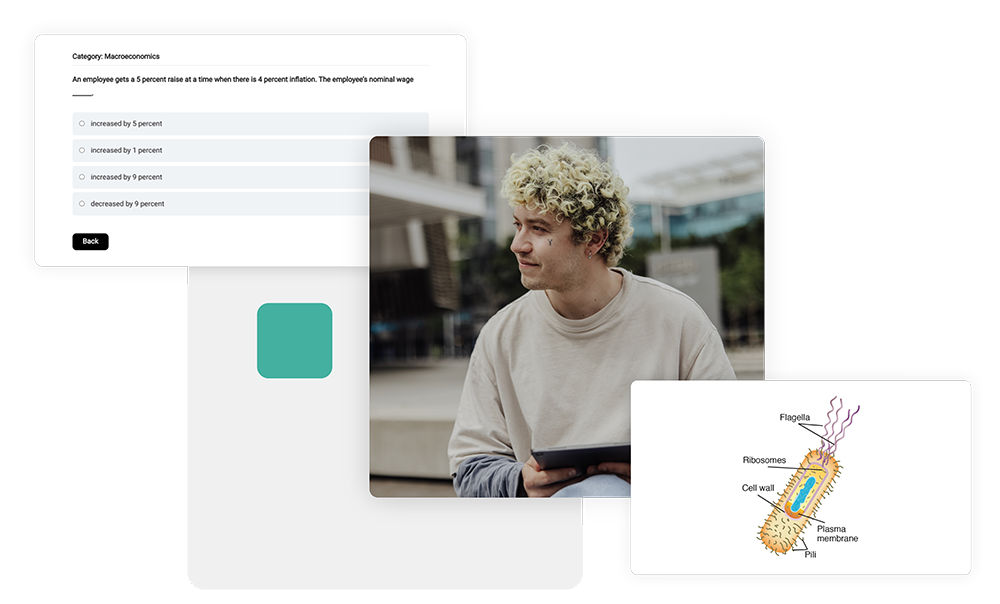 HiSET Science Practice Test
The HiSET science section covers a lot of material. The best way to prepare for this subtest is to start with a HiSET science practice test that will give you an opportunity to see the types of questions you will have to answer on the real test.
There are three sections to the HiSET science section: Life Science, Physical Science, and Earth Science. You will have 80 minutes to complete 60 questions in this section.
The Life Science section will test your knowledge of biology and chemistry. The Physical Science section will test your knowledge of physics and chemistry. The Earth Science section will test your geology, astronomy, and meteorology knowledge.
As we can see there are a lot of topics within the science section so it's incredibly helpful to take advantage of a HISET practice test to not only narrow down which subjects within the test you need the most help with but to also drill down on the exact topics within the subjects you need to improve on the most.
Most HiSET practice science tests will provide you with a score report that will help you do just that. Having this knowledge will help guide how you spend your study time and what topics you focus on first.
HiSET Social Studies Practice Test
The HiSET Social Studies test is different from the other sections of the HiSET.
Not only because it covers a wide range of topics but it's also more about memorizing things like key dates and events in history or how the branches of the government are organized. It's not all memorization but a good portion of it falls into this category.
Test takers will be tested on history, civics/government, economics, and geography knowledge. The test measures one's ability to think critically about social issues. Test takers will be presented with things like passages, excerpts, charts, and maps.
You'll want to get as much practice with these types of questions as you can to gauge your level of preparedness for this section of the HiSET exam. As mentioned with the other sections starting with a practice test will ensure you've become familiar with the test you'll be taking on your actual test day.
The HiSET exam and the GED are very similar because they are both considered high school equivalency degrees and both exams test very similar subjects. Both exams test students on social studies, science, math, writing, reading, and English. The exams both require test takers to write a five-paragraph essay.
One main difference is that the HiSET is administered both online or in the traditional paper and pencil format. The HiSET uses a scoring system of 0-20 and test takers must score at least an 8 out of 20 on each section to pass.
On the other hand, the GED can only be administered online. The GED uses a scoring system of 0-200 on each section. Students must earn a 145 of 200 on each section in order to pass.
Both exams allow retakes, sitting for individual sections, and have special eligibility requirements such as being 18 or older, not enrolled in high school, and proof of residency.
This article provides more information on the HiSET vs. GED.
A Free HiSET Practice Test can help you diagnose your strong and weak subjects, so you can optimize your study time. You can start with a HiSET Reading Practice Test.
Disclaimer: HiSET is a registered trademark of Educational Testing Service (ETS). Smart Edition Academy is not endorsed or approved by approved by ETS.